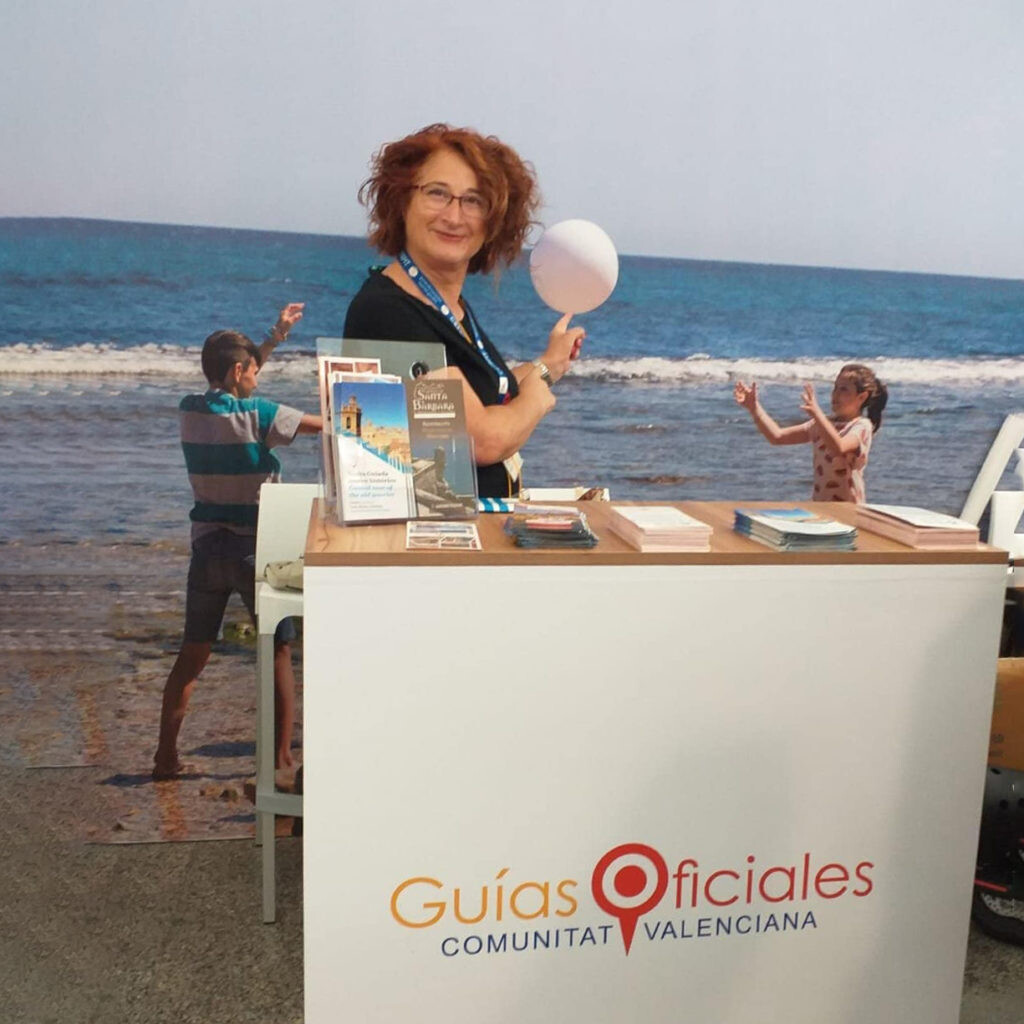 Hi, I'm Juani, official guide of the Valencian Community since 2008. Graduated in Geography and History, specialty in Art History. From my training I approached the world of tourism to unite my two passions traveling and art. I enjoy making the cultural richness of my city known in an attractive and didactic way: its museums, alleys, churches, corners, squares … full of interest and charm. I adapt my explanations to all types of audiences: families, adults, students, locals who want to know more about our heritage, … If you come to visit my city or the Valencian Community, allow me to show you, I have a lot to teach you !!!
Bonjour, je suis Juani guide officielle de la Comunité Valencienne depuis l'année 2008.
Diplomée en géographie et histoire , spécilialité histoire de l'art. Depuis ma formation je me suis  approchée du monde du tourisme pour connecter mes deux passions ,voyager et l'art . J'aime faire connaître la richesse culturelle de ma ville d'une manière attrayante et pédagogique: ses musées, ses églises, ses ruelles, ses coins, ses places….pleines de vie et de charme. J'adapte mes explications à tous les types de clients, qu'ils soient soit des étudiants, familles, adultes ou des locaux qui veulent en savoir plus sur notre patrimoine.
Si vous visitez Valencia , j'aimerais bien vous accompagnez . J'ai beaucoup à vous montrez!!!!!