I speak
English, Castellano, Français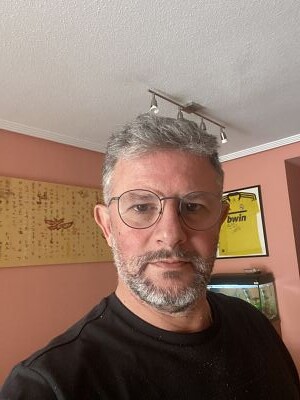 First of all, I would like to highlight some points of my training and experience. My studies in Tourism as well as in Public Relations and Advertising in addition to other more technical studies such as Master's degrees, offer me a complete training in closely connected and interdependent disciplines such as planning, preparation, management and execution of projects and campaigns in the field of advertising communication and communication in general with a close connection with the area of ​​Public Relations and Marketing. Communication is key in our current society. My job as a tour guide is based on communication and managing the psychology necessary to manage a group. On many occasions, I have felt like a teacher, explaining history, art, geography, etc. to these groups of people who come to my country or when I travel to other lands around the world.
In my opinion "the only true teachers are those who are always learning." I am a national and international tour guide, and I have had many experiences that have made me a more open person and eager to know different societies and ways of living. .
On the other hand, I own a farm located in Altea, called La Campaneta, in which we celebrate any type of event, from weddings, communions, to company meetings, such as conferences, congresses, etc. In this way I complement my personal work with the business one to offer high quality services in the different fields of my work. From this point, it should be noted that any of my co-workers, official guides, have a high degree of preparation and professionalism that make the services provided by each of them of high quality.