Yurema Esquina Moreno
Guide license number
GA-3040
I'm in
Tavernes Blanques
,
Sagunto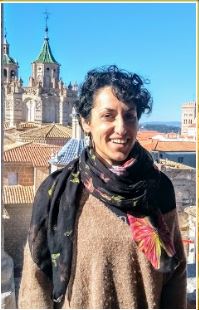 Hello there, welcome to Valencia! (Spanish belower)
I am Yurema, your tour guide. I am a travel lover, culture fan and gastromaniac. I arrived 8 years ago to this beautiful land and it was love a first sight. History, culture, art, nature, gastronomy, people… Everything in País Vanlenciá is amazing.
Would you like to come along and get in love as well?