I speak
Castellano, Română / Rumano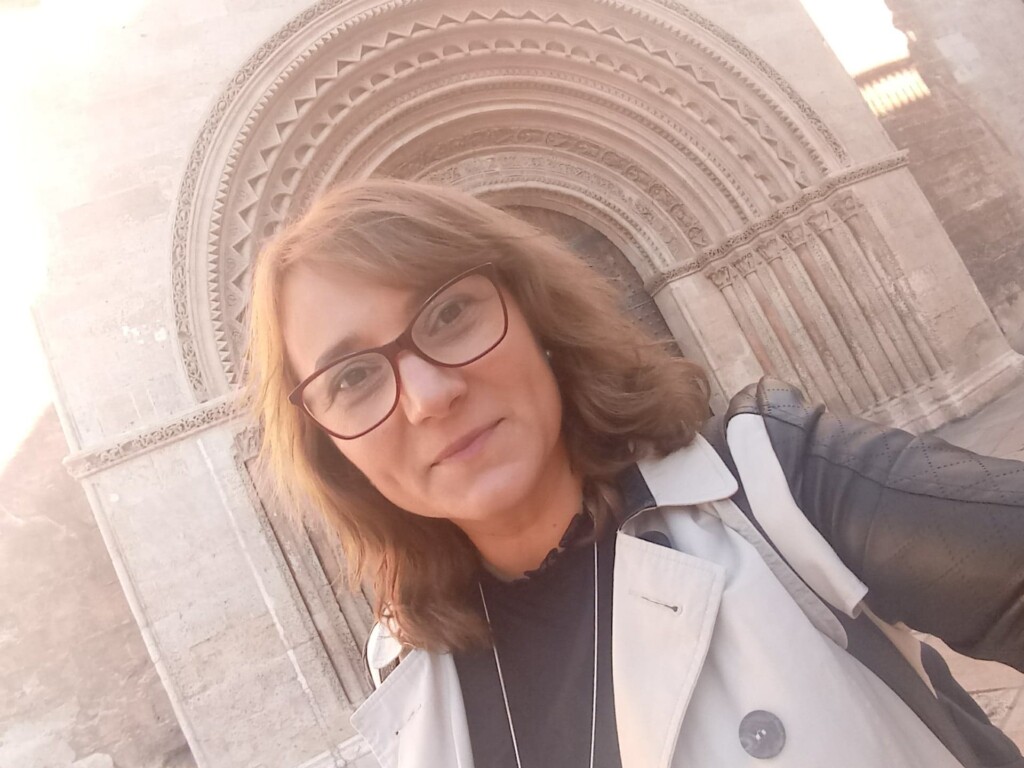 –
Hello, my name is Maria Simona. I have a degree in Political Science. I am from Romania and I have spent more than twenty years in Valencia, Spain. I have been working in the Tourism sector since 2013 as a tour guide interpreter, accompanying guide and also official guide of the Valencian Community.
I love working with people, this is why I enjoy every second my profession as a Tourist Guide.
Art and culture, in all its forms, are my passion, and teach my clients everything I know about that subject becomes something really special for me.
Regarding the visits, I take care of my clients, listening to them and adapting to their preferences and needs. This matter led me to specialize in Romanian-speaking groups and national audiences. In addition, it has also given me the opportunity to work with an enriching diversity of groups and specifically with the elderly sector.
If you want to discover the Valencian Community, join me on a personalized tour full of surprises that undoubtedly will leave you speechless.